HAVE YOU TAKEN A RISK TO FOLLOW YOUR HEART'S DESIRE?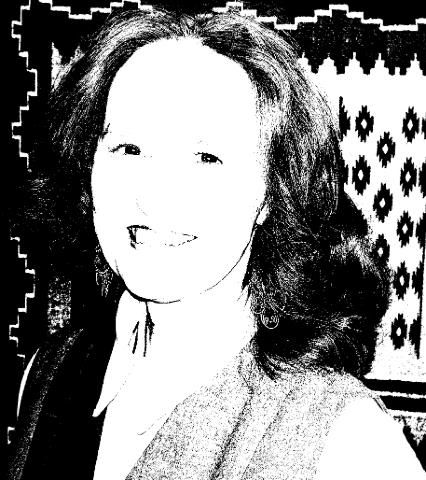 .................................

"To believe in God is to know the thing you are shall make you live and it will never make you do anything less."
from Joseph Pintauro's little book

To Believe in God
I LIKE THE IDEA THAT IT IS OUR JOB TO BE HAPPY
In my post Taking A Turn Toward Bliss (near the bottom) I shared a fear of mine. Have you ever wanted to do something, but didn't do it? You did other things, mundane things, things because they were put on a list, but the thing you really wanted to do was never put on a list. So it was always something you wanted to do. But you never did it.

Or you tried once or twice and it never went any further.

For me, singing in public is it. I want to do it. But my mind plays with me and then my body responds to the mind telling me all sorts of things that tie me up on the inside. Here is a quote from the previous post:


"...They are just people looking at me, but they scare the living daylights out of me. It is not something I can pretend to overcome. Breathing and relaxing the throat muscles is my mountain to overcome. Wouldn't it be great to actually overcome this and feel the freedom from the fear? If that day ever happens, I'll get back to you. I would relish that I did this.

You don't know if you don't try.
"
Well, I tried again today. I hadn't even planned doing it, until last night when my son said he wasn't coming over and my Sunday afternoon opened up. I practiced three days this past week, but not for long. So I didn't feel I had paid the price enough to risk embarrassing myself twice in a row. Well after sitting there at the coffee house waiting my turn to perform three songs, it was finally my turn after two and half hours. By that time the late night blogging the night before and getting up to watch Rafa Nadal lose the final in Rotterdam Sunday morning (he was playing injured unfortunately) started to take the zest out of me. I felt more like I wanted to take a nap than test drive my nerves again. This was only the second time that I have ventured out on the singing limb and since the first time was a disaster, I knew it could be a repeat performance of a disaster.

I looked at the list and knew I was next. My heart started doing its usual racing. My mind was trying to find something to think about to bring me to some place of possible...hmmm....attitude of "let's have some fun"...my internal talk of "it's you and the music" - all the stuff that works at home in front of the furniture and pretend "out in public scenarios". But then I get in front of real people and the doubts take over. .. You're not good enough. Who do you think you are - putting yourself front and center? Your voice will probably fail you again. I can't even remember all the crap that enters my mind and makes me feel that I am some "other" kind of person and only those I watch have the right to be on the stage. Until I actually open my mouth and go for the singing, I just never know what is going to come out.

Well, today was not a disaster. People, several people were actually encouraging. I was sort of out of my mind in a way, because I think I remember what people said to me right after, but I find it hard to believe. There were some "woots", people seemed to get into the rhythm and mood of the songs. The emcee said something very positive in front of the audience and told me to keep coming back. As I was walking off the "stage" one young man, asked me if I had fun - he felt it looked like I did. A husband and wife both gave me positive nods as I walked off. All in all, I thougth they liked my performance. It wasn't perfect. I knew it wouldn't be. I never know
which
mistakes I am going to make, but I gave up expecting perfection when I began this little trip down my dreams.

The follow-up reactions during the remainder of show were basically warm and encouraging. There was only one strange reaction. The thing is it can't matter what others think as much as the feeling that I came away with. I felt pretty good. Relieved that I could keep trying this and it just might get easier and the more I relax, I know the better I will perform. Big improvement over the first time I sang recently. Huge really. But then I needed huge. It was so bad the first time. Embarrassing.

My voice at least sounded mostly like well... me, today. Nothing great. But I let the music inside me. And I let it play through me. That is my goal. My favorite singers are those who don't perform the music but let the music perform them. If that makes any sense.

So, what a relief. It wasn't a disaster. And it actually felt good.

I played my keyboard and sang "Morning Train" an upbeat, rhythmic song in f minor. And I performed a song I composed called "Mom's Blues". And I finished with John Jacob Niles song, "Go 'Way from My Window" - a traditional blues, which I added a tag on the end.

And what was also terrific was my son called me just as I was unloading the car, to say he could come over for a short visit. He took my picture.

.................................

.................................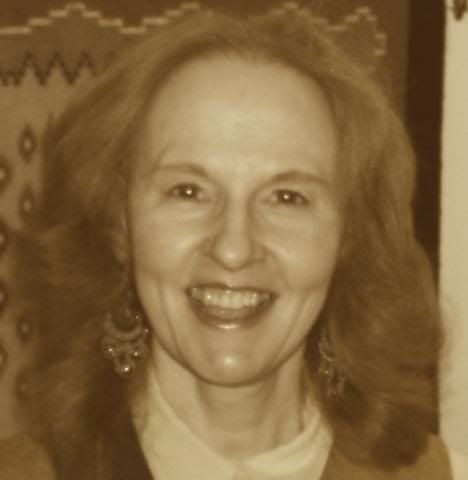 .................................

.................................

My advice about pictures:
Have lots of pictures taken of yourself
when you are young.
It is hard to get a good picture of yourself "later on".
I'm

in

my
"later on".
~~~~~~~~~~~~~~~~~~~~~~~~~

In His Own Words - Gerard Butler
There is no embed, so...the solution is to go to the link.
A tribute to the actor

Uploaded by LostLover420
My comment left at this video on Youtube:
The Music, The Collection of Pictures and Quotes - make a stunning video. What I like about Gerry is his zest for life - like he enjoys living in a candy store - I never fail to smile when I watch these videos made by his fans.
Great job! Definitely 5 stars for you.
~~~~~~~~~~~~~~~~~~~~~~~~~

"To believe in God is to be one of those kids who just refuses to grow up
and get older and older and die forever."

from Joseph Pintauro's little book

To Believe in God
~~~~~~~~~~~~~~~~~~~~~~~~
"Peace will not work
if just one man alive
is unjust
if one man alive is ignorant or hungry or crazy or ashamed .
For we have seen
if only one of us
decides to pull the plug,
the millions of us can kiss the world good bye
whether we like it or not. .."
from Joseph Pintauro's little book

To Believe in Man

Call President Obama at

202-456-1111




or 1-800-GENOCIDE




and pressure him to immediately take steps




to ensure the protection of civilians in Darfur!



An example of your phone call text can be found below.
It is encouraged that you make it personally your message.

*



~~~~~~~~~~~~~~~~~~~~~~~~
And

call the USA Secretary of State
The USA State Department public comment line works 24 hours a day and 7 days a week. Please, call as soon as possible.
Call the State Department's public comment line 24/7 at 202-647-6575
The White House (9 AM - 5 PM EST weekdays) at 202-456-1111
or 1-800-GENOCIDE with a similar message as the one below.
If you have called already, please call again:
* I'm calling to ask President Obama, Secretary of State Clinton and Ambassador Rice to protect innocent civilians in Darfur in the wake of Bashir's arrest warrant. Please issue immediate warnings to Bashir and the government of Sudan specifying consequences of attacks on civilians. Please also prepare an emergency response plan to address further violence and appoint a full-time senior level envoy. Lastly, please stand firm in support of the ICC indictment and veto any delay in the prosecution of Bashir.
Find your elected politicians contact information at this link:

Labels: Acting, Do It Anyway, Feel the Fear, Gerard Butler, happiness, ilovemylife, music, Passion, Public Speaking, Sandra Hammel, Scared, Singing, Stage Fright, Taking a Risk for Your Passions