BECAUSE OF MY DAD I KNOW I HAVE KNOWN WHAT LOVE FEELS LIKE ~ DAD'S MY ANGEL
…………………………………………………..

…………………………………………………..
The Last Rose of Summer

Tis the last rose of summer,
Left blooming alone,
All her lovely companions
Are faded and gone.
No flower of her kindred,
No rose bud is nigh,
To reflect back her blushes,
Or give sigh for sigh.

I'll not leave thee, thou lone one,
To pine on the stem.
Since the lovely are sleeping,
Go sleep thou with them.
'Thus kindly I scatter thy leaves o'er the bed
Where thy mates of the garden
Lie scentless and dead.

So soon may I follow
When friendships decay,
And from love's shining circle
The gems drop away!
When true hearts lie withered
And fond ones are flown
Oh! who would inhabit
This bleak world alone?

This is the note I sent recently to the nurse who was with my father when I talked to him on the telephone when he moved from mortal life to immortal life…

I cried today. I have my regret that I wasn't there in body to be with Dad and watch him take his last breath, to hold his hand. But you were. I am grateful for you. Thank you.

I didn't know how my note would be received because my family is broken and people knew it where dad lived his last year of his life in an institution. They didn't know the weird inside story, but we had to appear in ways to draw judgments. I was never told by my mother that dad was near death and she knew he was. So I was in Rhode Island the day he died. I sent my note to Marcia anyway because I am sincerely grateful for what she did for me and for my father. I really only knew Marcia from a couple exchanges. So I took a chance that she would receive me in the spirit that I sent my sentiments.

Today, I received a reply from my note that I sent to Marcia ~ who sat with my father in Indiana, May 10, 2007 the morning he died. I have been

so

moved. It has helped me grieve, finally, for losing my father.

This is the note sent to me.

Dear Sandra,

I felt privileged and honored to act in your behalf at your Father's Death.

I admire your courage and strength born of the great faith that you shared with your Father.

I think back at that unforgettable moment in time when Mark took his final breath precisely at the final word of your song. I was in awe at the peace and stillness in his presence.

I have no doubt that Mark was very proud of you ~ and had great love for you ~

Sandra ~ thank you for sharing those final ~ precious moments with me ~ PEACE

The song that I sang to him was "The Old Rugged Cross".

Today, I don't feel like sharing my deep feelings or talk more of the story. I did write about it complete with pictures at posts
Though My Dad Died He Lives On
and
I Sang for My Father ~ Precious Memories

From my childhood through today, I love the old hymns we sang as I was growing up. And Dad and I shared this love together.

This is in honor of my beloved Father:
…………………………………………………..

…………………………………………………..

I Surrender All

Thank you, Dad.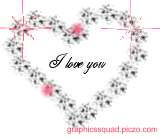 Mahalia Jackson ~ Just A Closer Walk With Thee
Labels: Coach, Cry, daughters, Death, Family Wounds, Fathers, Grieve, Hymns, I Surrender All, ilovemylife, Indiana, life, love, Mark Hammel, Mick, My Beloved Dad, Precious, Sandra, The Old Rugged Cross